Blockstream is excited to welcome the launch of Liquid CAD, a brand new asset on the Liquid Network created by Bull Bitcoin, one of the leading Bitcoin exchanges in Canada and a member of the Liquid Federation.
Liquid CAD (L-CAD) acts as a Canadian dollar payment system built on top of the Liquid Network. L-CAD can be used by Bull Bitcoin users to buy and sell bitcoin, and is currently supported by Aquanow, a Vancouver-based liquidity provider in both cryptocurrency and traditional financial markets (and new Liquid member), as a funding and withdrawal method. Merchants can also easily adopt L-CAD as a payment method, thanks to BTCPay Server's recently-launched Liquid support.
As with other assets on the Liquid Network, L-CAD users can self-custody their tokens with wallets like Blockstream Green, and complete transfers to other users in under two minutes. L-CAD users also benefit from Liquid's Confidential Transaction technology, which hides the asset type and amount of every transaction.
The Canadian Bull
Since its launch in 2018, Bull Bitcoin has built Canada's leading infrastructure for purchasing and using bitcoins. Bull Bitcoin is a non-custodial exchange—it never holds the bitcoin of its users and only holds fiat for the time required to execute a buy or sell order. L-CAD aims to reduce the custody of fiat deposits even further.
Launching L-CAD is a crucial step in streamlining a secure, non-custodial buying experience. Even though other cryptocurrency companies have already launched Canadian-dollar backed stablecoins, these tokens have been issued on platforms that can often suffer from severe congestion and offer little protection for users' sensitive transaction data. Bull Bitcoin created L-CAD so Canadians would not have to compromise on the speed and confidentiality of their transactions when buying bitcoins.
Using L-CAD on Liquid
L-CAD allows users to make online payments for bitcoin without having to interface with traditional banking services. This can be used for a variety of purposes including:
Hedging: Traders speculating on the price of bitcoin can switch into L-CAD without having to take the custodial risk posed by exchanges and banks.
Payments: Merchants can provide their customers an opportunity to make low-cost digital payments without being exposed to bitcoin's volatility risk (BTCPay support coming very soon).
Payroll: Staff and suppliers that prefer Bitcoin payments can be paid in L-CAD instead, allowing them to deal with the process of choosing the exchange rate, reducing the accounting burden for both parties.
Bull Bitcoin's exchange service is only available to Canadians, but users from other regions can also obtain L-CAD through P2P swaps, either through traditional trades, or using the Liquid Swap Tool, which can be used to perform near-instant, peer-to-peer swaps of L-CAD for L-BTC (or any other Liquid asset) without any settlement risk.
Unlike fiat, which must either be stored at a custodial third party like a bank, L-CAD enables users to self-custody their tokens via a Liquid wallet (e.g. Blockstream Green). By holding the private keys to their L-CAD tokens, users can significantly reduce their counterparty risk when not actively trading.
While every L-CAD is backed by a Canadian dollar (CAD) deposit, it's important to highlight that Bull Bitcoin does not allow L-CAD to be redeemed for CAD. 1.00 L-CAD is always equivalent to $1.00 CAD on the Bull Bitcoin platform, but L-CAD can only be used for purchases or sales of bitcoins equivalent to their CAD value.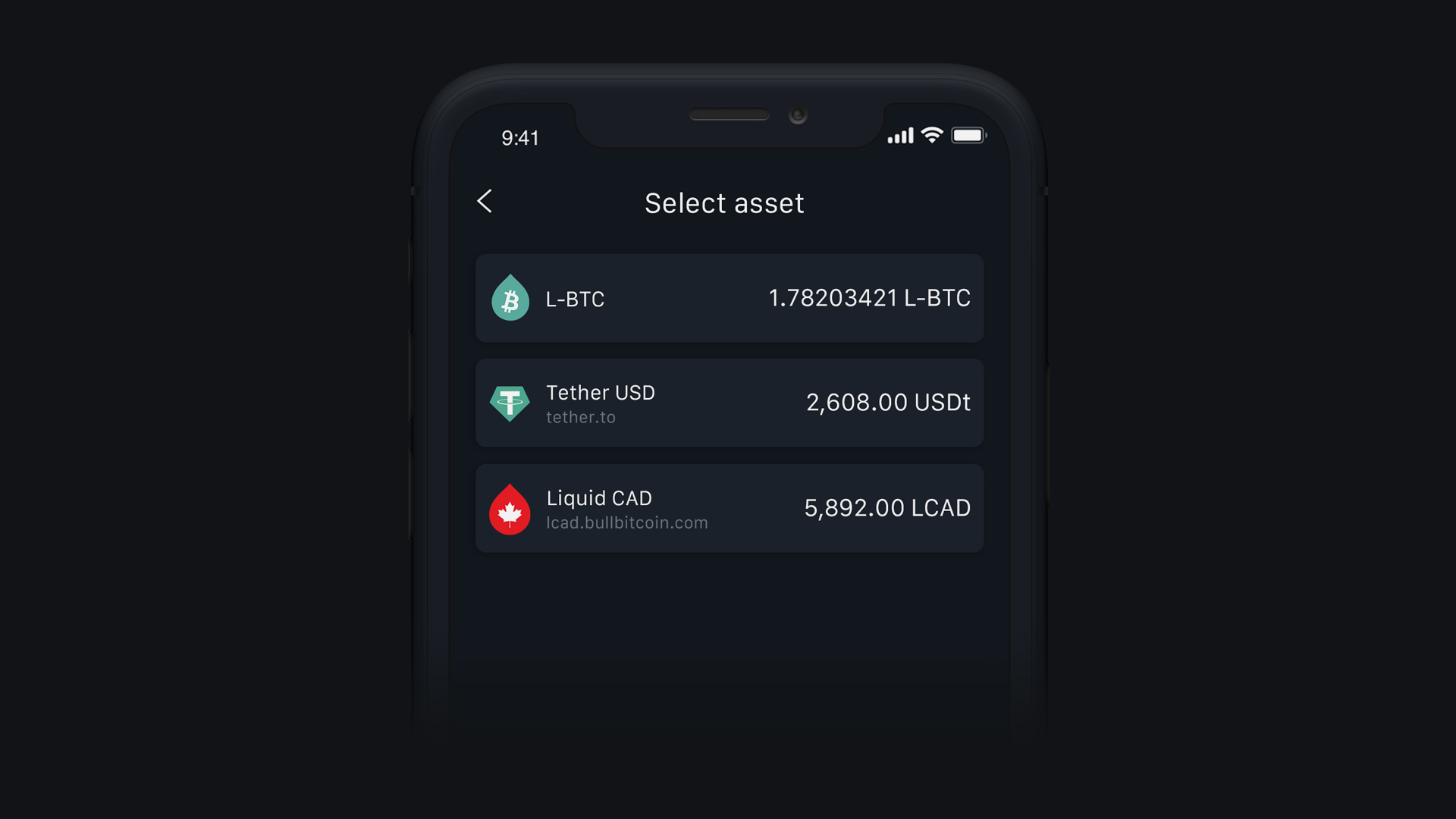 Get Started
To get started testing L-CAD transactions on Liquid, Canadian users should download Blockstream Green and set up a Liquid wallet, then head to Bull Bitcoin and purchase some L-CAD.
Institutional and HNWI traders can also make L-CAD deposits and withdrawals at Aquanow.
Exchanges or other cryptocurrency businesses interested in issuing assets like L-CAD on Liquid can contact our team for integration and issuance support!
This article was originally posted at https://blockstream.com/2020/04/02/en-bull-bitcoin-launches-l-cad-on-the-liquid-network/.